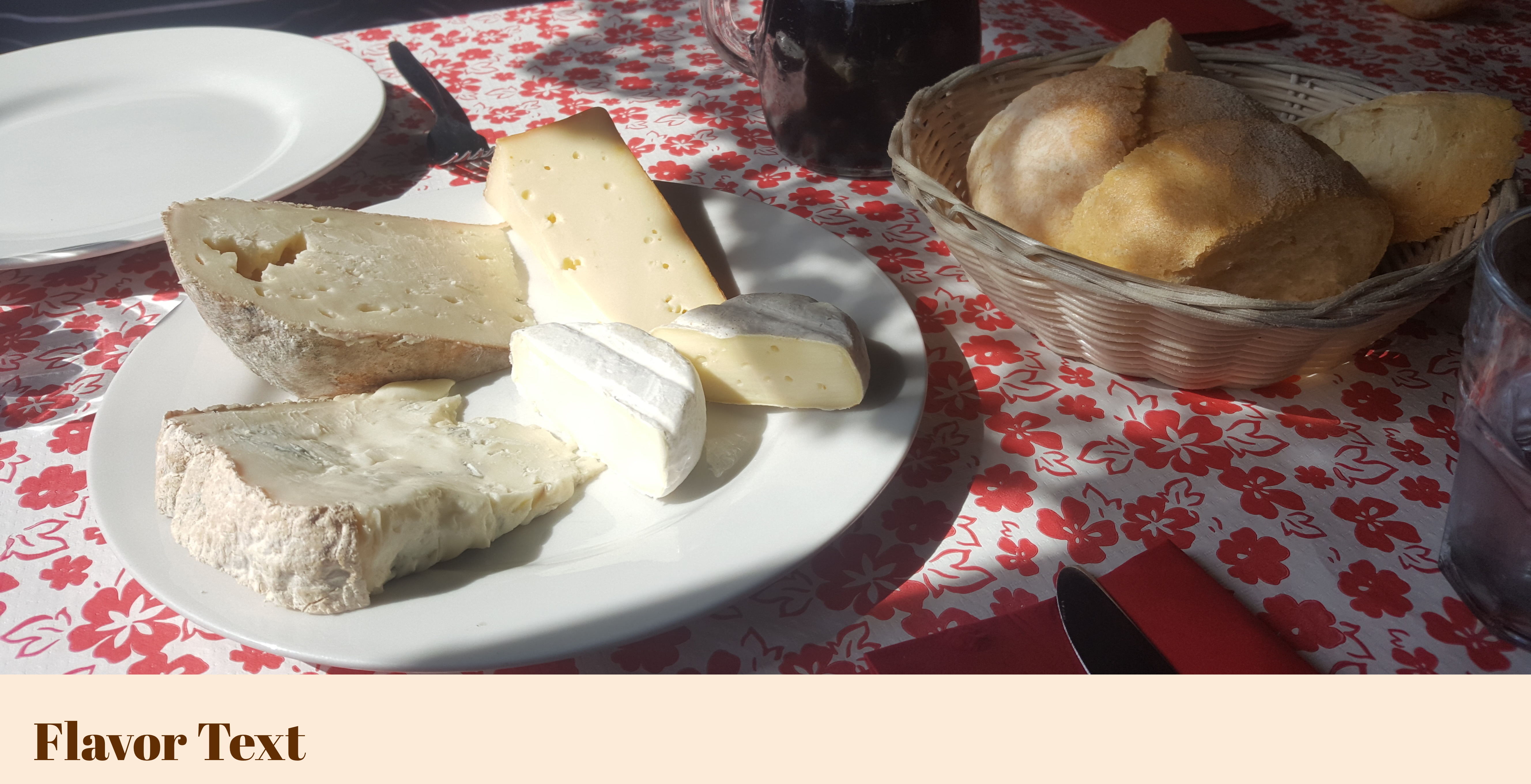 Flavor Text
Are you wildly excited by the lore insights you glean from a character describing their meal? Have you ever wondered what safe food handling procedures look like when your meat comes from a magical creature? Do you wonder at what food fictional gods are offered on their feast days? If you answered yes to any of these questions, then this is the project for you.

Flavor Text is a labor of love created by someone who would answer an enthusiastic yes to all the opening questions of this description. It is a toolkit comprised of many, many prompts meant to get you thinking about food and its place in a fictional society. You can use it to create big-picture lists of dishes and customs, or fill in minute details such as which seasonings are found on the table of the average noble family. You can use it alone or with friends, and use it as lightly or intensively as you would like. Ideally, it should be used to have fun.

Flavor Text is formatted to be compatible with screen readers.

Download
Click download now to get access to the following files:
EXAMPLE OF USE.pdf
733 kB
recipe card clean.png
206 kB